More Information
Plan your Trip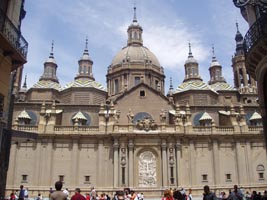 Zaragoza (in English frequently called Saragossa) is the culminant point in the valley of Ebro, Spain's most water-bearing river, in an impressive landscape with picturesque villages and very old traditions and popular customs.

Zaragoza is one of the great monumental towns in Spain. It was founded some 2000 years ago, and Old-Iberians, Romans, Goths and Arabians equally left their heritage. Zaragoza as well includes important buildings of Spanish baroque.

Today the town is economically very active, and organizes several important international fairs.